Over the years we have produced a number of resources highlighting Muslim female role models from diverse sectors. We have done this to challenge the negative stereotypes of Muslim women, and to also inspire Muslim women and girls to achieve their potential in whatever they may choose to do.
AND MUSLIM CAMPAIGN (VIDEOS)
MWNUK received in kind support from the Home Office as a part of their 'Building a Stronger Britain Together' initiative to produce 11 role model short films, which can be viewed Youtube Channelhere.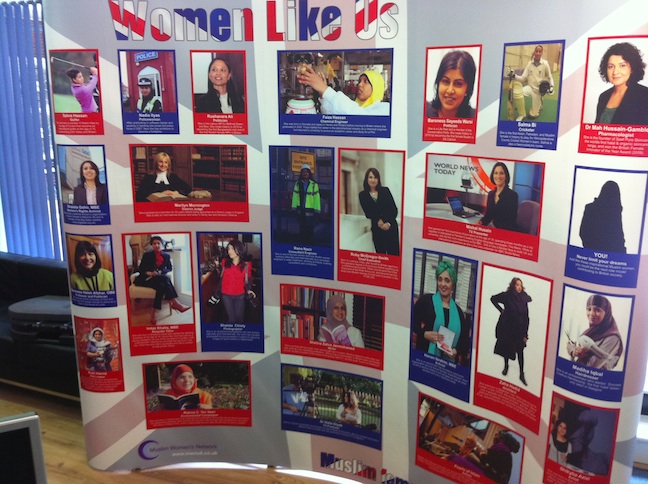 NATIONAL 'WOMEN LIKE US' EXHIBITION
This highlights Muslim female role models from diverse fields, diverse ethnic backgrounds and diverse locations from across the UK.
MUSLIM WOMEN IN HISTORY EXHIBITION
Much is known about the wives and daughters of Prophet Mohammed (pbuh), however little attention is given to other inspirational Muslim women through the centuries. This exhibition therefore highlights some of these women from different parts of the Muslim world.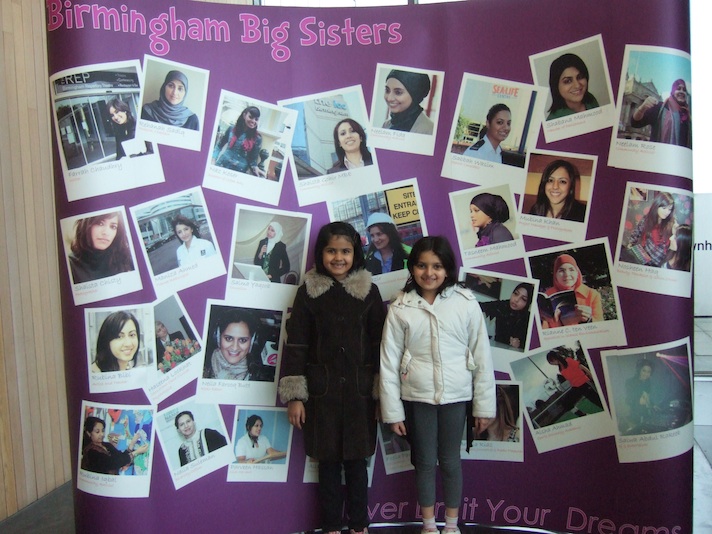 BIRMINGHAM BIG SISTERS EXHIBITION
This exhibition highlights Muslim female role models from diverse backgrounds in Birmingham.

PIONEERING MUSLIM WOMEN ROLLER BANNER
This highlights pioneering Muslim women such as the first to win Olympic gold, climb Mount Everest, Go to the North Pole, go into space, win the Nobel Prize and first combat pilot
MUSLIM SPORTS WOMEN ROLLER BANNER
This highlights women from different sports such as cricket, tennis, football, swimming, athletics, boxing etc

MUSLIM FEMALE ROLE MODELS BOOKLET (BIRMINGHAM)
This booklet features profiles of Muslim female role models from diverse backgrounds in Birmingham. We may still have a limited number of copies available. Please e-mail: contact@mwnuk.co.uk or telephone 0121 236 9000.

ROLE MODEL POSTERS (BIRMINGHAM)
Posters created for schools of Muslim female role models from Birmingham.

MUSLIM WOMEN IN HISTORY POSTERS
PIONEERING MUSLIM WOMEN POSTER
Help us to improve social justice and equality for women and girls
Our Supporters
Jess Phillips MP
Labour Party
MWNUK is courageous because of the uncompromising and fearless positions it sometimes takes when calling out injustice and inequality
Sadiq khan
London Mayor
I am proud to support and champion this fantastic organisation, which is informing policy and transforming lives.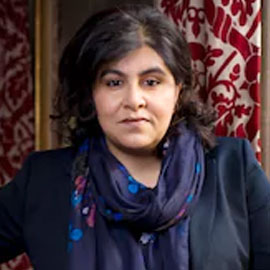 Baroness Sayeeda Warsi
Conservative Party
MWNUK's authenticity comes from knowledge of lived experiences of Muslim women and girls acquired through their helpline, research and members.
Naz Shah MP
Labour Party
They work tirelessly with passion and commitment to make a difference and improve outcomes for some of the most vulnerable women and girls in society.
Dr Shola Mos-Shogbamimiu
Lawyer, Political & Women's Rights Activist
There is no greater time than now for the voices, representation and power of Muslim women to be visible in the feminist movement and all walks of life. MWNUK is a vital force in delivering this much needed balance and representation.