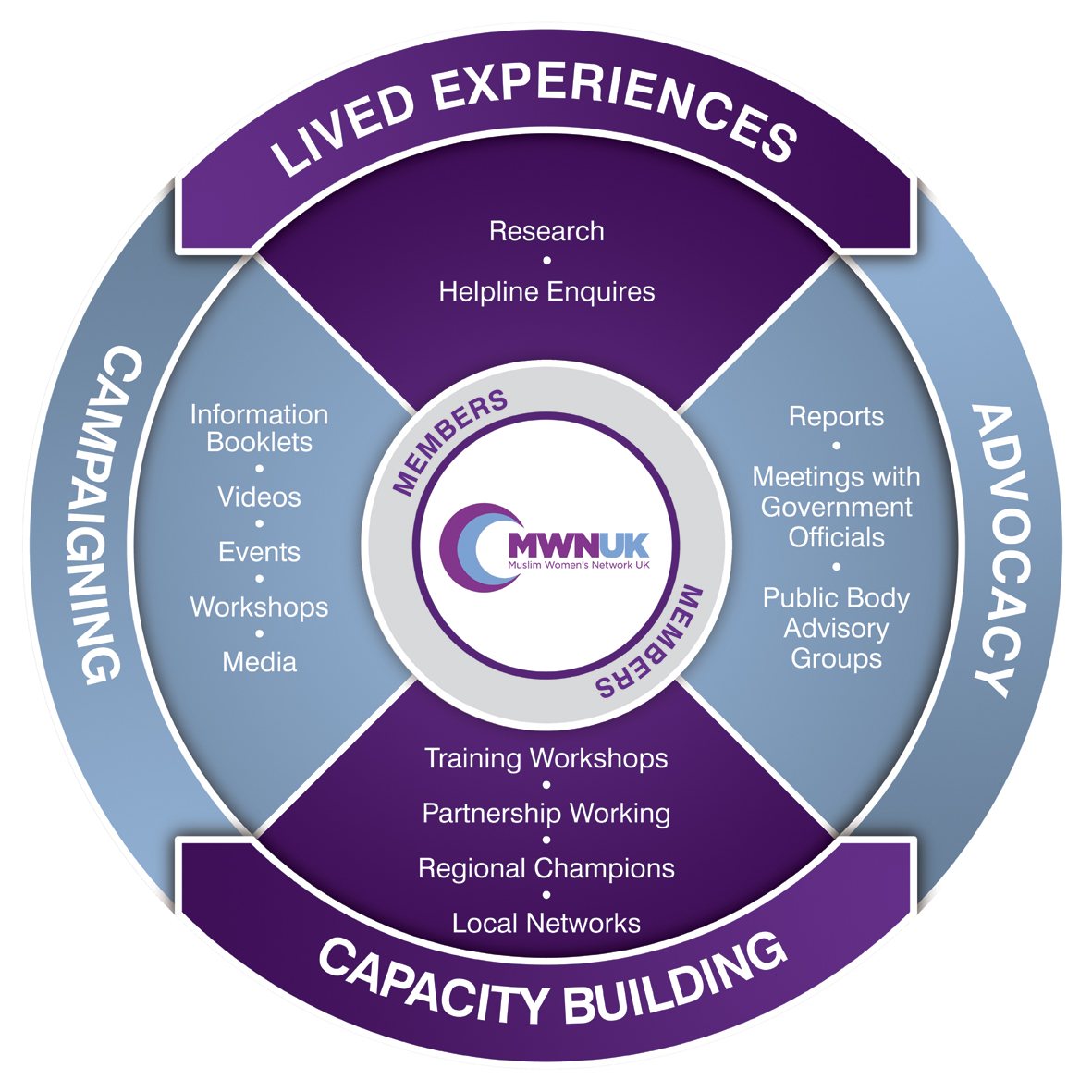 Muslim Women's Network UK (MWNUK) is the only national Muslim women's organisation in Britain. We are a small national charity (no. 1155092) and work to improve the social justice and equality for Muslim women and girls. We have a national membership of individuals and organisations with a collective reach of tens of thousands of Muslim women. Our membership also includes women of others faiths / no faith and men who support our work.
We find out about the experiences of Muslim women and girls through research and helpline enquiries. We identify policy and practice gaps and use this information to inform decision makers in government (including at Ministerial level) and other other public bodies. Our knowledge about the issues faced by Muslim women and girls also inform our community campaigns. We also develop resources and training so women and girls are better informed about their rights and how to access support and help.
Our specific projects can be found in the Our Work Section of the website and include:
Helpline
Counselling Service

Research
Resource Production
Advocacy
Campaigns
Producing Resources
Training Workshops
Speaking at Events
Role Models Project
International linking to other initiatives

Help us to improve social justice and equality for women and girls
Our Supporters
Jess Phillips MP
Labour Party
MWNUK is courageous because of the uncompromising and fearless positions it sometimes takes when calling out injustice and inequality
Sadiq khan
London Mayor
I am proud to support and champion this fantastic organisation, which is informing policy and transforming lives.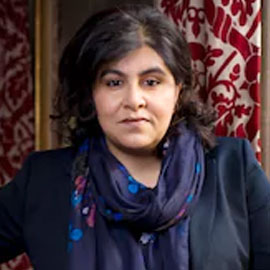 Baroness Sayeeda Warsi
Conservative Party
MWNUK's authenticity comes from knowledge of lived experiences of Muslim women and girls acquired through their helpline, research and members.
Naz Shah MP
Labour Party
They work tirelessly with passion and commitment to make a difference and improve outcomes for some of the most vulnerable women and girls in society.
Dr Shola Mos-Shogbamimiu
Lawyer, Political & Women's Rights Activist
There is no greater time than now for the voices, representation and power of Muslim women to be visible in the feminist movement and all walks of life. MWNUK is a vital force in delivering this much needed balance and representation.