Strategic Priorities
The trustees and staff review the strategic organisational priorities every 3-5 years.
After an organisational evaluation in 2017, our three key areas of focus for 2018 - 2023 are:
1) Cultural shift in understanding gender Islam from a human rights perspective

2) Upholding women's rights by challenging discrimination

3) Building a solidarity movement for gender justice
Activities to help to achieve the above outcomes and advance social justice for Muslim women and girls will include:
a) Providing information (including on rights) by producing resources and holding events
b) Providing a platform to engage with one another and share information
c) Partnering with other organisations to promote gender justice
d) Using helpline data and research to strengthen policy, practice and legislation with a focus on public services (e.g. criminal justice system and health) and civil laws on marriage and divorce.
e) Challenging conscious and unconscious bias within communities and wider society
f) Improving their wellbeing by providing help and counselling through a helpline
g) Supporting women's leadership through capacity building
Help us to improve social justice and equality for women and girls
Our Supporters
Jess Phillips MP
Labour Party
MWNUK is courageous because of the uncompromising and fearless positions it sometimes takes when calling out injustice and inequality
Sadiq khan
London Mayor
I am proud to support and champion this fantastic organisation, which is informing policy and transforming lives.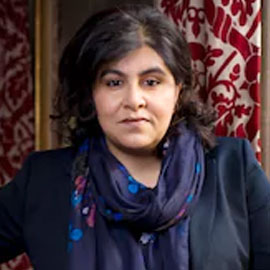 Baroness Sayeeda Warsi
Conservative Party
MWNUK's authenticity comes from knowledge of lived experiences of Muslim women and girls acquired through their helpline, research and members.
Naz Shah MP
Labour Party
They work tirelessly with passion and commitment to make a difference and improve outcomes for some of the most vulnerable women and girls in society.
Dr Shola Mos-Shogbamimiu
Lawyer, Political & Women's Rights Activist
There is no greater time than now for the voices, representation and power of Muslim women to be visible in the feminist movement and all walks of life. MWNUK is a vital force in delivering this much needed balance and representation.