Domestic Violence Awareness Raising Campaign
Violence against women continues to remain under reported and the consequences of not asking for help can be devastating. To mark the annual 16 day campaign to end violence against women from
25th November to 10th December
, MWNUK highlighted (through social media) Muslim women that had been murdered on each of these days.
Some
STATISTICS
include:
o An average of
TWO women
are killed every week by their partner or ex-partner.
o Women experience
35 incidents
of DV before reporting to police
o
1 in 4 women
experience domestic violence in their life time
o
1 million women
experience at least 1 incident of domestic abuse a year
o
Every minute
police receive domestic assistance call
o DV accounts for
16%
of all violent crime
PLEASE SHARE THESE POSTERS ONLINE!
POSTER 1

POSTER 2



POSTER 3

POSTER 4



POSTER 5


POSTER 6

POSTER 7


POSTER 8


POSTER 9


POSTER 10

POSTER 11

POSTER 12


POSTER 13
POSTER 14


POSTER 15

POSTER 16
Help us to improve social justice and equality for women and girls
Our Supporters
Jess Phillips MP
Labour Party
MWNUK is courageous because of the uncompromising and fearless positions it sometimes takes when calling out injustice and inequality
Sadiq khan
London Mayor
I am proud to support and champion this fantastic organisation, which is informing policy and transforming lives.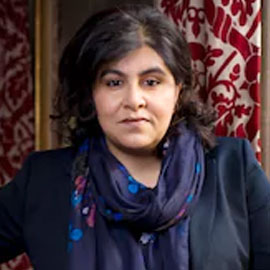 Baroness Sayeeda Warsi
Conservative Party
MWNUK's authenticity comes from knowledge of lived experiences of Muslim women and girls acquired through their helpline, research and members.
Naz Shah MP
Labour Party
They work tirelessly with passion and commitment to make a difference and improve outcomes for some of the most vulnerable women and girls in society.
Dr Shola Mos-Shogbamimiu
Lawyer, Political & Women's Rights Activist
There is no greater time than now for the voices, representation and power of Muslim women to be visible in the feminist movement and all walks of life. MWNUK is a vital force in delivering this much needed balance and representation.