Congratulations to Englands Lionesses – inspiring Muslim girls to play football too
Download PDF
1 August 2022
Media Statement
Congratulations to England's Lionesses – inspiring Muslim girls to play football too
Muslim Women's Network UK (MWNUK) would like to congratulate England's Lionesses on their ground-breaking achievement of winning Euro 2022. They have inspired women and girls across different communities. Many young Muslim girls too are now more likely to take up football. Even though England's national team lacks diversity, the attention on women's football presents an opportunity to improve access to training and opportunities. Under-represented communities who want to pursue football whether it is for leisure, fitness or to take it up professionally must not be left behind.
MWNUK CEO, Baroness Shaista Gohir OBE, said: "We look forward to seeing Muslim women in the England squad in the future. However, investment will be required to develop their talent. Muslim women and girls are already interested in football. A number of grassroots projects led by Muslim women provide a safe and positive environment that facilitate girls and women to participate in a number of different sports including football. However, such initiatives will only be successful, if the local groups are well resourced. They will need funds to pay for outreach work, challenge attitudes, coaching, hiring spaces to train and play, travel and football kits and boots. Being involved in football does not just have to be about playing the game, some Muslim women want to be football coaches and referees. Developing girls and women for these roles will also require funding."
However, sports inequalities start at school which also need to be tackled. Only 44 per cent of secondary schools in England offer girls equal access to football in PE lessons. Schools serving girls living in the most deprived areas are even less likely to be offered football as an option. Stereotypes of girls from certain communities not being interested in football will also limit choices offered. We therefore urge charitable organisations that provide grants and the Department of Education to address the gender and race sports gap in schools. Now that there is greater interest in women's football, it is important to ensure there is no class ceiling with only girls from more privileged backgrounded getting through the football system. The beautiful game is for everyone including Muslim women and girls, but they will need to be supported in their football journeys with opportunities, coaching and bursaries.
Additional Information
•
Media enquiries can be directed to: contact@mwnuk.co.uk or Shaista@mwnuk.co.uk
•
Muslim Women's Network UK is a national charity and more information can be found on its website: https://www.mwnuk.co.uk
Help us to improve social justice and equality for women and girls
Our Supporters
Jess Phillips MP
Labour Party
MWNUK is courageous because of the uncompromising and fearless positions it sometimes takes when calling out injustice and inequality
Sadiq khan
London Mayor
I am proud to support and champion this fantastic organisation, which is informing policy and transforming lives.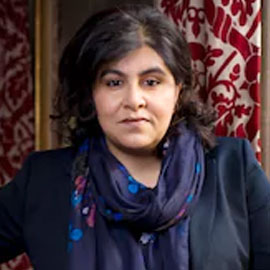 Baroness Sayeeda Warsi
Conservative Party
MWNUK's authenticity comes from knowledge of lived experiences of Muslim women and girls acquired through their helpline, research and members.
Naz Shah MP
Labour Party
They work tirelessly with passion and commitment to make a difference and improve outcomes for some of the most vulnerable women and girls in society.
Dr Shola Mos-Shogbamimiu
Lawyer, Political & Women's Rights Activist
There is no greater time than now for the voices, representation and power of Muslim women to be visible in the feminist movement and all walks of life. MWNUK is a vital force in delivering this much needed balance and representation.