Victim Bill Consultation Response (MoJ)
Every year, one in five people in our country will become the victim of a crime. However, too many victims feel that the system does not deliver justice for them. TheVictims' Code entitles victims "to be treated with respect, dignity, sensitivity, compassion and courtesy. However, this is not always the case. The Government wants to improve the service and support that victims receive – from the moment a crime is committed right the way through to their experience in the courtroom. The Ministry of Justice therefore conducted a public consultation to inform its newVictim's Law- a Bill that will build on the foundations provided by the Victims' Code to substantially improve victims' experiences of the criminal justice system.
Muslim Women's Network UK responded to this consultation (deadline 3 Feb 2022). Some of the concerns included:
Poor communication with victims and lack of support resulting in victims dropping cases and not getting justice
Victims of sexual abuse receiving poor service including arbitrarily not taken to prosecution
Lack of awareness of the victim's code and the victim's compensation scheme
Not understanding how honour based abuse intersects with other issues such as revenge porn and how risk is measured
Lack of awareness of specialist local BAME organisations by police forces and Police Crime Commissioners wasting resources on tick box projects
Police not arresting perpetrators when they breached orders thus putting victim's safety at risk
Help us to improve social justice and equality for women and girls
Our Supporters
Jess Phillips MP
Labour Party
MWNUK is courageous because of the uncompromising and fearless positions it sometimes takes when calling out injustice and inequality
Sadiq khan
London Mayor
I am proud to support and champion this fantastic organisation, which is informing policy and transforming lives.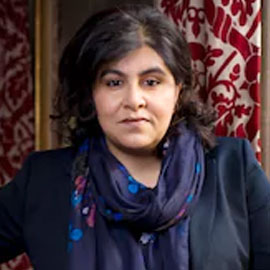 Baroness Sayeeda Warsi
Conservative Party
MWNUK's authenticity comes from knowledge of lived experiences of Muslim women and girls acquired through their helpline, research and members.
Naz Shah MP
Labour Party
They work tirelessly with passion and commitment to make a difference and improve outcomes for some of the most vulnerable women and girls in society.
Dr Shola Mos-Shogbamimiu
Lawyer, Political & Women's Rights Activist
There is no greater time than now for the voices, representation and power of Muslim women to be visible in the feminist movement and all walks of life. MWNUK is a vital force in delivering this much needed balance and representation.