Commission on Gender Stereotypes from Childhood (Fawcett)
Fawcett Society launched the Commission on Gender Stereotypes in Early Childhood, to address the gender stereotypes affecting children across communities. Muslim Women's Network UK (MWNUK) contributed with our views on the issues which affect children from minority communities, in particular Muslim, BAME children. Some of the issues we raised that we feel are contributing towards the continued promotion of gender stereotypes hindering the rights and choices exercised by children included the impact of seeing these following from childhood:

Wanting boys even before birth of the child including celebrating the birth of boys more favourably
Parental expectations of women girls expected to be homemakers thus limiting their career choices / subjects studied
Greater surveillance of girls including not being able to move to another city to study
While growing up girls expected to do household chores being segregated at events etc
Reinforcing gender stereotypes through exposure of views whether by elders, BAME media or even through faith based teachings (due to patriarchal interpretations) etc
The full response can be downloaded above.

Help us to improve social justice and equality for women and girls
Our Supporters
Jess Phillips MP
Labour Party
MWNUK is courageous because of the uncompromising and fearless positions it sometimes takes when calling out injustice and inequality
Sadiq khan
London Mayor
I am proud to support and champion this fantastic organisation, which is informing policy and transforming lives.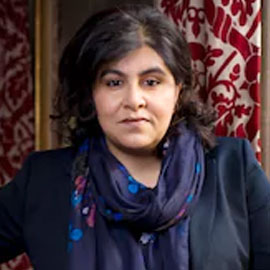 Baroness Sayeeda Warsi
Conservative Party
MWNUK's authenticity comes from knowledge of lived experiences of Muslim women and girls acquired through their helpline, research and members.
Naz Shah MP
Labour Party
They work tirelessly with passion and commitment to make a difference and improve outcomes for some of the most vulnerable women and girls in society.
Dr Shola Mos-Shogbamimiu
Lawyer, Political & Women's Rights Activist
There is no greater time than now for the voices, representation and power of Muslim women to be visible in the feminist movement and all walks of life. MWNUK is a vital force in delivering this much needed balance and representation.