Preventing & Tackling Forced Marriage (Home Office Consultation)
The government want to increase reporting of forced marriage, deter potential perpetrators and improve protections for victims and therefore the Home Office is exploring two options:

a) The possibility of introducing a new legal duty requiring professionals to report cases (e.g. those who report a forced marriage, where it is suspected or those who may be at risk) in the hope that more cases being identified will mean more cases are investigated resulting in increase in the number of perpetrators prosecuted for this crime.

b) Updating the following guidance it published in 2014:



The closing date for the responses was 23rd January 2019 to inform government whether mandatory reporting will help or make the situation worse for forced marriage victims and how the 2014 guidance can be improved.





Muslim Women's Network UK responded to the consultation which can be downloaded here. For under 18s due to safeguarding reasons forced marriage cases should be being reported anyway. However, from our experience on the helpline, we believe that mandatory reporting of over 18s will deter them from asking for help and are therefore more likely to be forced into marriage as illustrated by the case studies provided. For example, when over 18 domestic abuse / rape victims seek help from charities and professionals such as GPs, their cases are not reported to police without their consent even though they have also been subjected to the crime. We believe it is important to ensure victims are able to seek help and be provided with support to escape forced marriages and only report to police if they consent,





We also support Pauline Latham MP private bill on raising the age of marriage from 16 to 18 in the UK, which will also help reduce risk of forced marriage.













Help us to improve social justice and equality for women and girls
Our Supporters
Jess Phillips MP
Labour Party
MWNUK is courageous because of the uncompromising and fearless positions it sometimes takes when calling out injustice and inequality
Sadiq khan
London Mayor
I am proud to support and champion this fantastic organisation, which is informing policy and transforming lives.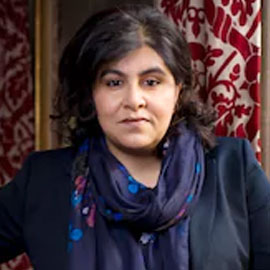 Baroness Sayeeda Warsi
Conservative Party
MWNUK's authenticity comes from knowledge of lived experiences of Muslim women and girls acquired through their helpline, research and members.
Naz Shah MP
Labour Party
They work tirelessly with passion and commitment to make a difference and improve outcomes for some of the most vulnerable women and girls in society.
Dr Shola Mos-Shogbamimiu
Lawyer, Political & Women's Rights Activist
There is no greater time than now for the voices, representation and power of Muslim women to be visible in the feminist movement and all walks of life. MWNUK is a vital force in delivering this much needed balance and representation.