Ethnic Pay Reporting (Dept for Business Consultation)
Department for Business, Energy & Industrial Strategy and Race Disparity Unit launched an inquiry on ethnicity pay reporting by employers in October 2018. The deadline for responses was 11th January 2019. Key questions included:

A) what ethnicity pay information should be reported by employers to allow for meaningful action
B ) who should be expected to report
C) next steps

Muslim Women's Network UK responded and our report can be downloaded here.





We highlighted the benefits of reporting on ethnic pay information can be placed under two broad categories: financial and social e.g. fairer pay will help with social mobility etc. Reporting will allow employers to also identify and remove any barriers which may be impacting upon the development and progression of their existing employees. however, we highlighted that the consultation itself recognises only five broad categories of ethnic groups which means ethnic minority groups are being combined which means that the variations in outcomes within those groupings will not be highlighted e.g. Disparity between Pakistani, Bangladeshi and Indian employees.





Help us to improve social justice and equality for women and girls
Our Supporters
Jess Phillips MP
Labour Party
MWNUK is courageous because of the uncompromising and fearless positions it sometimes takes when calling out injustice and inequality
Sadiq khan
London Mayor
I am proud to support and champion this fantastic organisation, which is informing policy and transforming lives.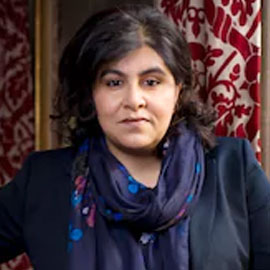 Baroness Sayeeda Warsi
Conservative Party
MWNUK's authenticity comes from knowledge of lived experiences of Muslim women and girls acquired through their helpline, research and members.
Naz Shah MP
Labour Party
They work tirelessly with passion and commitment to make a difference and improve outcomes for some of the most vulnerable women and girls in society.
Dr Shola Mos-Shogbamimiu
Lawyer, Political & Women's Rights Activist
There is no greater time than now for the voices, representation and power of Muslim women to be visible in the feminist movement and all walks of life. MWNUK is a vital force in delivering this much needed balance and representation.