Musawah Global Life Stories UK
Download PDF 123
December 2016
Musawah's Global Life Stories Project is a part of the Knowledge Building Initiatve on Qiwamah and Wilayah and a participatory research project to document and analyse women's and men's life stories in relation to qiwamah (husband's authority over his wife) and wilayah (male guardianship over female family members).

The project documented the lifes stories of Muslim women in ten countries (Bangladesh, Canada, Egypt, Gambia, Indonesia, Iran, Malaysia, Nigeria, Philippines and the United Kingdom) over a period of three years (January 2011 through December 2013).Musawah Global Life Stories UK.

The UK report which was conducted by Mussurut Zia on behalf of Muslim Women's Network UK can be downloaded above.

You can find life stories for other countries here.


Help us to improve social justice and equality for women and girls
Our Supporters
Jess Phillips MP
Labour Party
MWNUK is courageous because of the uncompromising and fearless positions it sometimes takes when calling out injustice and inequality
Sadiq khan
London Mayor
I am proud to support and champion this fantastic organisation, which is informing policy and transforming lives.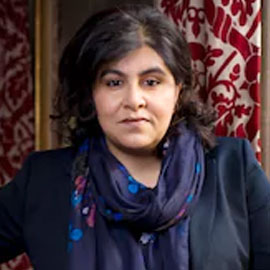 Baroness Sayeeda Warsi
Conservative Party
MWNUK's authenticity comes from knowledge of lived experiences of Muslim women and girls acquired through their helpline, research and members.
Naz Shah MP
Labour Party
They work tirelessly with passion and commitment to make a difference and improve outcomes for some of the most vulnerable women and girls in society.
Dr Shola Mos-Shogbamimiu
Lawyer, Political & Women's Rights Activist
There is no greater time than now for the voices, representation and power of Muslim women to be visible in the feminist movement and all walks of life. MWNUK is a vital force in delivering this much needed balance and representation.