Learning Disabilities, Autism and Mental Health Conditions (DoH Consultation)
MWNUK's constant concern has been that whilst a lack of understanding of autism,learning disabilities and mental health matters is prevalent within all communities irrespective of faith and ethnicity, there are particular hurdles and barriers faced by those affected within the Muslim and BME communities that need to be considered and addressed by the Department of Health when considering key changes to care.

There have been various instances of failures in approach and understanding by various individuals and organisations including the police and medical profession when dealing with sufferers, which has caused more harm than good. In turn, better training, guidance and most importantly awareness from a faith and cultural perspective is required together with a multi-agency approach if issues are to be addressed in an effective manner.

Our full response and recommendations can be downloaded above.

Help us to improve social justice and equality for women and girls
Our Supporters
Jess Phillips MP
Labour Party
MWNUK is courageous because of the uncompromising and fearless positions it sometimes takes when calling out injustice and inequality
Sadiq khan
London Mayor
I am proud to support and champion this fantastic organisation, which is informing policy and transforming lives.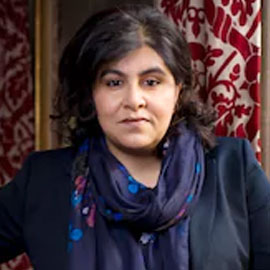 Baroness Sayeeda Warsi
Conservative Party
MWNUK's authenticity comes from knowledge of lived experiences of Muslim women and girls acquired through their helpline, research and members.
Naz Shah MP
Labour Party
They work tirelessly with passion and commitment to make a difference and improve outcomes for some of the most vulnerable women and girls in society.
Dr Shola Mos-Shogbamimiu
Lawyer, Political & Women's Rights Activist
There is no greater time than now for the voices, representation and power of Muslim women to be visible in the feminist movement and all walks of life. MWNUK is a vital force in delivering this much needed balance and representation.