MWNUK Response - Introducing Civil Protection Orders for FGM
August 2014

On 22nd July, the Prime Minister launched a consultation seeking views on whether the introduction of a specific civil law measure could help protect potential victims of Female Genital Mutilation (FGM). The consultation is was led by the Ministry of Justice as part of wider cross-government work to eliminate the harmful and unacceptable practice of FGM.

FGM has been a specific criminal offence since 1985 but there have so far been no convictions. The consultation examined whether a specific civil law measure, similar to the Forced Marriage Protection Orders (FMPO) model, could prevent FGM and help protect women and girls at risk. The deadline for responses were 19th August 2014.

Muslim Women's Network UK responded to this consultation. We do not believe a specific civil law measure for FGM would in itself undermine the efforts that are being made to secure prosecutions. Rather, with adequate procedures and usage it is likely to assist in securing criminal prosecutions particularly if procedures are pursued such as issuing Notices which can be used as evidence, or allowing breach of an order to be considered a criminal offence. We therefore agree in principle that a specific civil law measure for FGM would be a positive step.

For additional measures to work it would also be necessary to have a dedicated support network together with a means by which to assist in educating perpetrators and accomplices in a bid to re-educate the communities involved. Just as introducing a criminal offence has not been sufficient to address FGM, a civil law measure will not assist without a multi-agency collective approach. There also needs to be better mechanisms to protect identity of witnesses to encourage more to come forward. We therefore want to see a further consultation on proposed precise steps and measures.

The full response can be downloaded above.

Help us to improve social justice and equality for women and girls
Our Supporters
Jess Phillips MP
Labour Party
MWNUK is courageous because of the uncompromising and fearless positions it sometimes takes when calling out injustice and inequality
Sadiq khan
London Mayor
I am proud to support and champion this fantastic organisation, which is informing policy and transforming lives.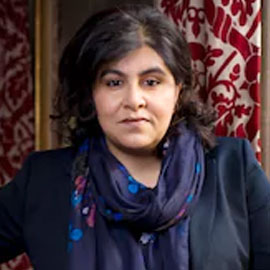 Baroness Sayeeda Warsi
Conservative Party
MWNUK's authenticity comes from knowledge of lived experiences of Muslim women and girls acquired through their helpline, research and members.
Naz Shah MP
Labour Party
They work tirelessly with passion and commitment to make a difference and improve outcomes for some of the most vulnerable women and girls in society.
Dr Shola Mos-Shogbamimiu
Lawyer, Political & Women's Rights Activist
There is no greater time than now for the voices, representation and power of Muslim women to be visible in the feminist movement and all walks of life. MWNUK is a vital force in delivering this much needed balance and representation.