MWNUK Response - FGM Inquiry
February 2012

Female genital mutilation became a criminal offence 28 years ago. However, there has not yet been a successful prosecution in the UK. The Government Home Affairs Committee therefore held an inquiry into female genital mutilation (FGM). Muslim Women's Network UK responded to this inquiry with a written submission, which was submitted by 12th February 2014 and can be downloaded here.

This inquiry set out to find out the following:


How effective is the existing legislative framework on FGM, and what are the barriers to achieving a successful prosecution in the UK?
Which groups in the UK are most at risk of FGM (whether in this country or abroad), and what are the barriers to identification and intervention?
What are the respective roles of the police, health, education and social care professionals, and the third sector; and how can multi-agency co-operation be improved?
How can the systems for collecting and sharing information on FGM be improved?

How effective are existing efforts to raise awareness of FGM?

How can the available support and services be improved for women and girls in the UK who have suffered FGM?
Help us to improve social justice and equality for women and girls
Our Supporters
Jess Phillips MP
Labour Party
MWNUK is courageous because of the uncompromising and fearless positions it sometimes takes when calling out injustice and inequality
Sadiq khan
London Mayor
I am proud to support and champion this fantastic organisation, which is informing policy and transforming lives.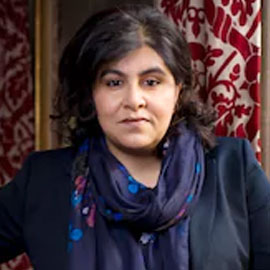 Baroness Sayeeda Warsi
Conservative Party
MWNUK's authenticity comes from knowledge of lived experiences of Muslim women and girls acquired through their helpline, research and members.
Naz Shah MP
Labour Party
They work tirelessly with passion and commitment to make a difference and improve outcomes for some of the most vulnerable women and girls in society.
Dr Shola Mos-Shogbamimiu
Lawyer, Political & Women's Rights Activist
There is no greater time than now for the voices, representation and power of Muslim women to be visible in the feminist movement and all walks of life. MWNUK is a vital force in delivering this much needed balance and representation.