Muslim Womens Network UK Calls for Peace
Download PDF
MEDIA STATEMENT
17 October 2023
Muslim Women's Network UK Calls for Peace
The Muslim Women's Network UK (MWNUK) stand in solidarity with the innocent Palestinian and Israeli people, and extend our sincere thoughts and prayers to all those suffering. We call on the international community to demand peace: an immediate ceasefire, safe return of hostages, and unrestricted access to humanitarian aid in Gaza.
We wholeheartedly condemn the murder, torture, and kidnapping of Israeli civilians by Hamas, and the use of the tragic situation in Israel as justification for the collective punishment of Palestinian civilians by the Israeli government. The fundamental tenet of proportionality in international law should guide responses to conflicts. And yet, we have seen the destruction of homes, schools, hospitals, and essential infrastructure, as well as forced displacement, with a daily rising number of civilian casualties.
We know that the ongoing conflict is likely to reignite religious and ethnic tensions globally and urge communities to have zero tolerance for all forms of Islamophobia and antisemitism. Misinformation online should be countered as they seek to deliberately stoke the flames of division. For example, support for Palestinian human rights is being conflated with support for Hamas or even antisemitism. To be clear, support for Palestinian human rights are not synonymous with antisemitism, and it is essential that these concepts are not misrepresented or exploited to suppress legitimate expressions of concern and advocacy. The right to express one's concerns and opinions on matters of global importance is a fundamental pillar of democratic societies.
We are concerned for our faith communities in the UK. Hate crimes towards Muslims is already the highest of any faith group, followed by hate crimes against Jewish communities. Islamophobia and antisemitism have no place in a just and equitable society. It is essential to recognise that individuals should not be held accountable for the actions of political or militant groups because they share the same religious or ethnic background. Current tensions are likely to fuel further hatred and discrimination.
We encourage communities to come together, and stand for justice and peace, and to report all hate crimes to the Police.


We urge the UK government to take more robust and proactive measures to address the growing concerns surrounding Islamophobia and antisemitism and demonstrates its commitment to addressing both these issues.


We call for renewed diplomatic efforts for a sustainable and peaceful resolution that ensures the safety and prosperity of all people in the region.
Despite our collective pain, we must remain hopeful and take action now to achieve lasting peace.
Additional Information
Media enquiries can be directed to: contact@mwnuk.co.uk or 0121 2369000
Muslim Women's Network UK is a national charity advancing social justice for Muslim women and girls. More information can be found on its website: www.mwnuk.co.uk
Help us to improve social justice and equality for women and girls
Our Supporters
Jess Phillips MP
Labour Party
MWNUK is courageous because of the uncompromising and fearless positions it sometimes takes when calling out injustice and inequality
Sadiq khan
London Mayor
I am proud to support and champion this fantastic organisation, which is informing policy and transforming lives.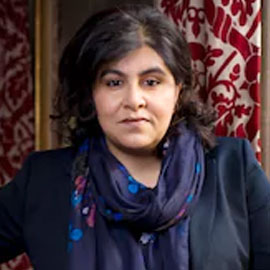 Baroness Sayeeda Warsi
Conservative Party
MWNUK's authenticity comes from knowledge of lived experiences of Muslim women and girls acquired through their helpline, research and members.
Naz Shah MP
Labour Party
They work tirelessly with passion and commitment to make a difference and improve outcomes for some of the most vulnerable women and girls in society.
Dr Shola Mos-Shogbamimiu
Lawyer, Political & Women's Rights Activist
There is no greater time than now for the voices, representation and power of Muslim women to be visible in the feminist movement and all walks of life. MWNUK is a vital force in delivering this much needed balance and representation.