Sara Sharif's death raises safeguarding concerns for home schooled children
Download PDF
MEDIA STATEMENT

5 October 2023

Sara Sharif's death raises safeguarding concerns for home schooled children
Muslim Women's Network UK (MWNUK) welcomes the safeguarding review into the agencies involved with Sara Sharif's family before her death. Ten-year-old Sara Sharif was found dead at her home near Woking, Surrey, in August; her father Urfan Sharif, step mother Beinash Batool and uncle Faisal Malik have been charged with her murder.
In light of Sara's death, MWNUK has growing concerns regarding the safeguarding of home-schooled children. Sara had apparently been taken out of mainstream school despite bearing visible signs of injuries. Home-schooling, also known as Elective Home Education (EHE), allows parents to opt-out of following the national curriculum and using qualified teachers. This approach permits them to only impart learning in accordance with their own cultural, political, and religious beliefs, potentially limiting a child's exposure to a well-rounded view of modern society. Children with special educational needs may not receive the educational support they require. Furthermore, the surge in online schooling during the COVID-19 pandemic poses additional risks to children.
Baroness Shaista Gohir OBE, CEO of MWNUK, commented: "It is crucial to understand the scale of the issue, track changes in numbers over recent years, and gather demographic information about home-schooled children. I am pleased that my oral question on this matter has been selected. On October 30, 2023, I will have the opportunity to address the government in the House of Lords Chamber, where I will inquire about the assessment of the rise in home-schooling and online schooling and the steps being taken to enhance safeguarding."
MWNUK also urges the government to strengthen legislation in this regard, including the establishment of a regularly updated register, the authority to routinely monitor children's educational progress and well-being, and the power to scrutinise reasons for home-schooling or relocating children outside the jurisdiction or overseas. For example, girls from some ethnic minority communities could be at increased risk of forced marriage and female genital mutilation.
Baroness Gohir added: "Understanding the reasons for home-schooling, which may encompass concerns like bullying, mental health, subpar educational standards, or curriculum-related apprehensions, is crucial to curbing the upsurge in home education. As the number of home-schooled children increases, more children risk falling off the radar of local authorities and becoming invisible."
While MWNUK respects parental wishes on how to educate their children and many parents will be providing a stimulating and safe learning environment, the welfare and safety of children must take priority.
Additional Information
• Media enquiries can be directed to: contact@mwnuk.co.uk or 0121 2369000
• Muslim Women's Network UK is a national charity advancing social justice for Muslim women and girls. More information can be found on its website: www.mwnuk.co.uk
• MWNUK also operates the MWN Helpline (a national culturally sensitive service) www.mwnhelpline.co.uk / 0800 999 5786 / info@mwnhelpline.co.uk
Help us to improve social justice and equality for women and girls
Our Supporters
Jess Phillips MP
Labour Party
MWNUK is courageous because of the uncompromising and fearless positions it sometimes takes when calling out injustice and inequality
Sadiq khan
London Mayor
I am proud to support and champion this fantastic organisation, which is informing policy and transforming lives.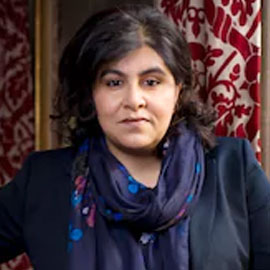 Baroness Sayeeda Warsi
Conservative Party
MWNUK's authenticity comes from knowledge of lived experiences of Muslim women and girls acquired through their helpline, research and members.
Naz Shah MP
Labour Party
They work tirelessly with passion and commitment to make a difference and improve outcomes for some of the most vulnerable women and girls in society.
Dr Shola Mos-Shogbamimiu
Lawyer, Political & Women's Rights Activist
There is no greater time than now for the voices, representation and power of Muslim women to be visible in the feminist movement and all walks of life. MWNUK is a vital force in delivering this much needed balance and representation.